SAMANTHA MORTON, Golden Globe and BAFTA winning actress, director and screenwriter is a Patron of Voicing CSA, a peer-to-peer support group for survivors of childhood sexual abuse.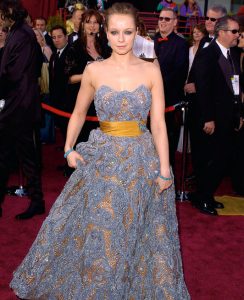 Samantha, who has publicly shared her own experiences in Nottingham children's homes, has spoken openly about the effect this can have on later life.
Samantha said "I am pleased to be Patron of Voicing CSA and I look forward to finding ways to show my support to Phillip and Nigel with Voicing CSA".
Voicing CSA's aim is to support and encourage survivors to share their experiences to the Independent Inquiry into Childhood Sexual Abuse, led by Justice Goddard, through region meetings and a support network.
Phillip Lafferty, founder and Chairman of Voicing CSA will say "We need to shine a light into those neglected parts of society where suffering and disadvantage results from childhood abuse. We need to bring these survivors out of the shadows, hear their voices, and create a safer future for all children.
Nigel Thompson co-director of Voicing CSA added "Not only can Samantha's insight into this cause bring understanding but her hugely successful career give hope to others."