The next meeting for Voicing CSA is Rochdale and will be held at Richmond Hall situated on Lomax Street. Follow the link to apply for your free place.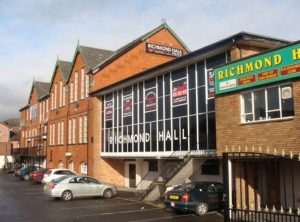 Tea, Coffee and a light lunch are provided free of charge though we welcome donations to lessen the impact of costs.
Speakers on the day include The Offside Trust, Louise Moran (Rochdale Survivors), Dianne Nickisson, Alex Nickisson, Craig Hill (survivors), Chris Harper (Patron), Dr Donna Peach (Ambassador), "Kong Hunter" (paedophile hunter), Danny Wolstencroft VSCP, Denise Keen (speaking about children in disadvantaged areas) & Lee Williams (NAGAH) and a special message of support from Talia Dean.