We are delighted to have been named as a finalist in the Charity Film Awards 2019 for our animated short film called 'The Mouse'.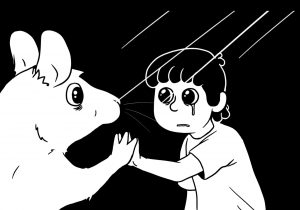 You can vote for us here where you will be taken to the Voting site http://www.charityfilmawards.com/videos/the-mouse-1
The Mouse is a hard hitting animation to raise awareness of child sexual abuse and the 'Truth Project' which is part of the Independent Inquiry into Child Sexual Abuse.
There is one final stage to go and that is for everyone to now vote for The Mouse in the overall category of The People's Choice Award so please vote for our film and help raise even greater awareness.