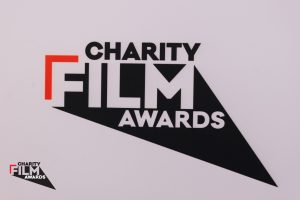 From an initial 400 entries, which started with the films being available for the public to vote, The Mouse was selected as a Finalist, where it was put to a panel of expert judges. The awards were structured in a way that categorised charities depending on their turnover; thus smaller charities with little or no budget were not competing with those that had £50million+, for example.
The Mouse had been selected for the '£0 – £10,000' category, and was up against some excellent films: Welcome to Woodlands School, Sponsoring Kindness, Out of the Darkness and Why I Volunteer.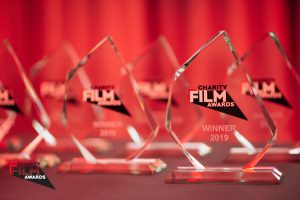 Following the win, Phillip Lafferty, Chair of Voicing CSA said that the award will travel with Voicing CSA at future meetings, not as some trophy to look at, but as a thank you to all the victims of abuse and survivors of CSA (child sex abuse), CSE (child sexual exploitation), grooming, and coercion.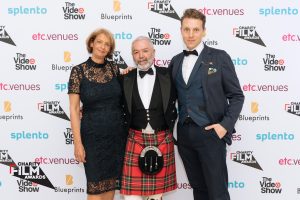 He added:
"Whilst winning this award is so amazing it would not have been possible without the generosity and commitment of everyone involved, especially Slurpy Studios and our Patron Chris Harper, giving their time, professionalism and skills to the project. It is feedback from other survivors [of CSA] that resonates so deeply with me when I'm told that 'The Mouse' helped them voice the abuse they suffered and for that, The Mouse will live on and help others for a long time to come."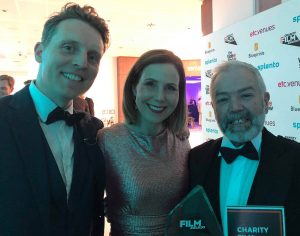 Speaking after the awards ceremony, Patron Chris Harper added:
"We made The Mouse for all survivors: those who've attended our meetings, those who have watched online, and those who are out there living in pain. They've been in our hearts. It would not have been possible without Slurpy Studios, and it would not have had the accolades or the huge coverage it has continued to receive, without Slurpy's ongoing support."
On discovering that the film had been recognised by these awards, Slurpy Studio Director Katie Steed, said:
"We are hugely honoured to have won the Charity Film Award, and would like to thank the public for watching, sharing and voting for The Mouse, as well as for the other fantastic films on display. Film has a unique capacity to educate, to inspire and to create real change around the world. This award recognises that capacity, and honours the charities who harness it to tell their truths.
The Mouse was created by a small team of animators and musicians, and has since been viewed around the world, to people of all walks of life, in all kinds of circumstances and with all kinds of needs. The response it has received had been truly humbling, and we remain in awe of the Charity for whom it was created, and their fearless directors who help turn Mice into Lions."
We dedicate this award to the victims and survivors of Childhood Sexual Abuse.